May 16, 2009
Truly where I come from…. in a NUTSHELL.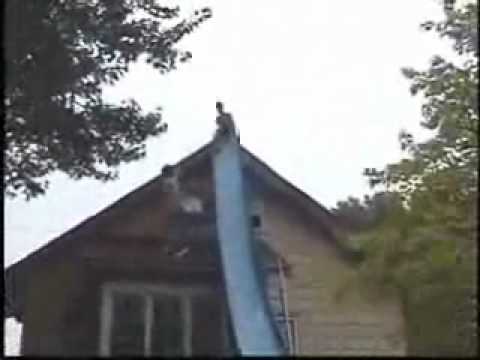 This kinda shit is EXACTLY what makes me happy that I was raised in Omaha, Nebraska.
This is the very best way to visually describe how Jagular it is to be a simple small-town boy at the core of me.
The house, the van, the guy "helpin" on the second ledge, the warning to "roxy the dog" that's in the way, the anticipatory snickerin, the "are you recordin this", the dude at the bottom with the arm in a sling because of some silly fuckin stunt created the month before, to the high five at the end.
I see this shit, and miss home.