May 8, 2009
My "MO"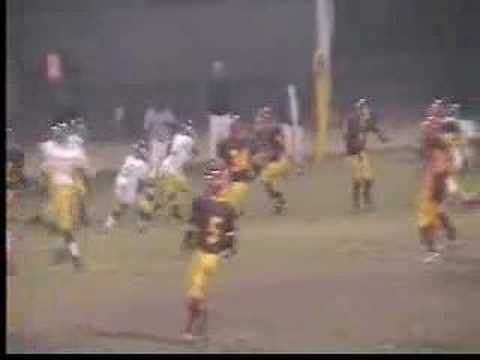 To try and explain what Maurice has meant to me, and how our relationship completely put a magnifying glass on so many ways that I lack and need to learn is an understatement.
The best athlete, I ever coached, I knew MO from the time he was 11 until he went to high school at 14.
When we met he was polite, well-mannered, the hardest worker on the team, and eager for any kind of information that could make him better.
I consistently explained he had a gift from God, and that he could use that to get a college education and change his family tree.
One of four kids, all with different dads, and Mama not ever holdin a steady job, needless to say life was FULL of hardship.
This is where my failure comes rollin in.
As Maurice grew older, and he realized HOW great he was, his ego, and fear become much more apparent. He became less of a team minded player, and worried more about his stats, his greatness, gettin HIS.
My remedy for this was to lean on him, hold him down, bring the team back into the forefront, discipline him mightily in front of the whole.
He rebelled further, and even though we went to the city title with him and Boston leadin us to an 11-0 record, I never really did my job as a mentor.
We lost in the city title on a fluke fumble in the last minute of the game, and as I watched the clock tick away, and I saw MO and Boston and the other kids that had been together since they were small kids with tears streaming down their cheeks, I knew in my gut that MO wasn't gonna be ok.
It's been one of the more heartbreaking experiences of my life.
I didn't get the job done I needed to. I failed with him. I couldn't get the real "point" across to life, and I tried everything.
MO is a father at 16, outta high school, and recently because of his gang activity, was shot at.
He calls from time to time, usually needin money, and I have to quietly say no unless he's in school, which is answered witha lie, and "I love you, Pop."
I'm so very hopeful that MO doesn't die, and can someday use his experience to someday benefit other kids in his boat. Like I tried to do with him.
Life is full. And sometimes really heavy and sad.
The highlight reel is him running… Boston is playin QB. The only white kid in a 30 mile radius.