April 15, 2009
Darrius Heyward-Bey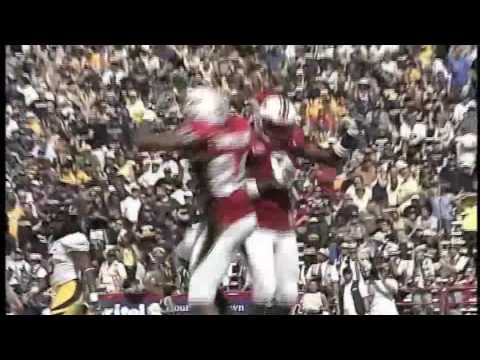 I know the sexy pick is Michael Crabtree. The flat out stupid pick is Matthew Stafford or Mark Sanchez.
THIS kid is the best skill player in the draft.
I would personally always take a lineman with a top-5 draft pick, simply because I think it all starts with lineplay in football.
But for anyone touching the football, this is the kid.
Now before I lose the mamas in this post, on a superficial level his body looks like he was literally chiseled from stone. He's a specimen.
AND imagine the 20 plus years of focus it took, and the care of good parents, or caring coaches that kept this kid from fallin into any one of a THOUSAND pitfalls that coulda derailed him.
I always trip out because this kid was born to play football, and has a natural gift to catch. The actual playing of the sport is the EASIEST part of his life.
It's the entire VILLAGE of people around him that kept him focussed that are the true heroes.
I love the NFL draft for this reason. It's a celebration of a LOT of people's love and hard work.
Millions await.
I hope he falls to me in my keeper draft.