December 13, 2008
Attention Vince Vaughn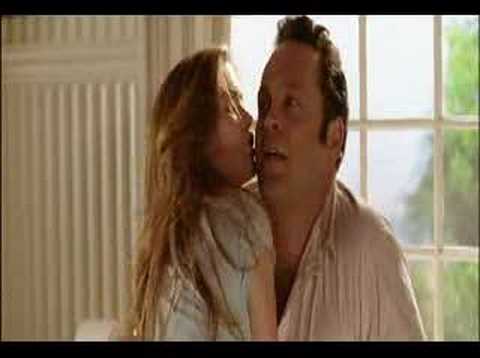 You sir are the fuckin DEAL. I'm fuckin obsessed with you.
Anyone else who THINKS they are funnier than you on screen needs to step the fuck back. One of those types where if I look at you I start to laugh, I can only hope you don't get bored with what you do.
You seem to be one of those truly authentic greats, where you could just decide to go away forever, and buy a farm somewheres.
I really hope that doesn't happen.
There's been times where me and my kid are pissed off at each other and grumpy and he's not behaving the way I want, bein a teenager, and we aint vibin all that well, and we put on weddin crahers, and the joy and genius of you and your craft, makes us howl and laugh when we both REALLY don't want to.
A lotta famous people whine and bitch about their privacy and how much of a nightmare it is to be in the public eye, and how they are victimized by the celeb culture, and I wanna linem all up and have them watch the instructional video you provide by not buyin into the drama and livin your life.
I gotta big fuckin stick up my ass about authenticity, and you sir fuckin REEK of bein the "real deal".
What you do, heals the planet.
You're so good at what you do, and navigating the bullshit that comes with it.
You have been properly blown by me. And deservedly.
Till the next teabag,
shane